The Rosca de Reyes in Mexico and the World
In Mexico, as is known, the rosca de reyes is a tradition that is celebrated in commemoration of Three Kings Day, on January 6. A kind of ring-shaped sweet bread that is baked with candied fruits and decorated with icing sugar, it has a hidden doll that represents the baby Jesus. Those who find the doll, are in charge of the tamales on February 2, Candlemas day, which commemorates the moment when Jesus was presented in the Temple of Jerusalem.
The rosca de reyes is a very popular tradition in Mexico and it is common to find it in bakeries and stores during the Christmas holidays. However, it is not the only place that celebrates the arrival of the Three Wise Men with this delicacy that is so appreciated for its sweet taste and for the joy it represents.
The rosca de reyes around the world
Starting with Spain, which celebrates the day with the roscón de reyes, where it is customary to hide a bean inside, a large part of those in Latin America appear on the list of countries that celebrate this day with a similar bread. The name of the bread that is prepared varies from one to the other, with names such as "rosca de los tres reyes", "rosca de navidad" or "rosca de Epifanía", to name a few.
But, other European countries such as France, Italy and Portugal, as well as Spain, also celebrate the Three Kings festival with a kings bagel or something similar. In France, it is the rois biscuit, a puff pastry that contains almonds and, as in the Spanish nation, hides a bean inside.
In Portugal, it is known as the bolo rei and contains grapes, raisins and nuts, and in Italy, the famous panettone is prepared inside which, sometimes, a figurine is also placed. The person who finds it in their slice becomes in the queen or king of the panettone and has to pay a small amount of money to the other diners as tribute.
Most common variations in Mexico
Returning to our country, it is worth mentioning that the rosca de reyes can be found in a number of variations, depending on the region. In some parts of Mexico, such as Tlaxcala, Oaxaca, and Veracruz, it is prepared with a layer of dulce de leche and garnished with grated coconut on the surface. The one from Puebla is famous for its sweet flavor and smooth texture and is decorated with icing sugar and has a figure of the Virgin Mary inside.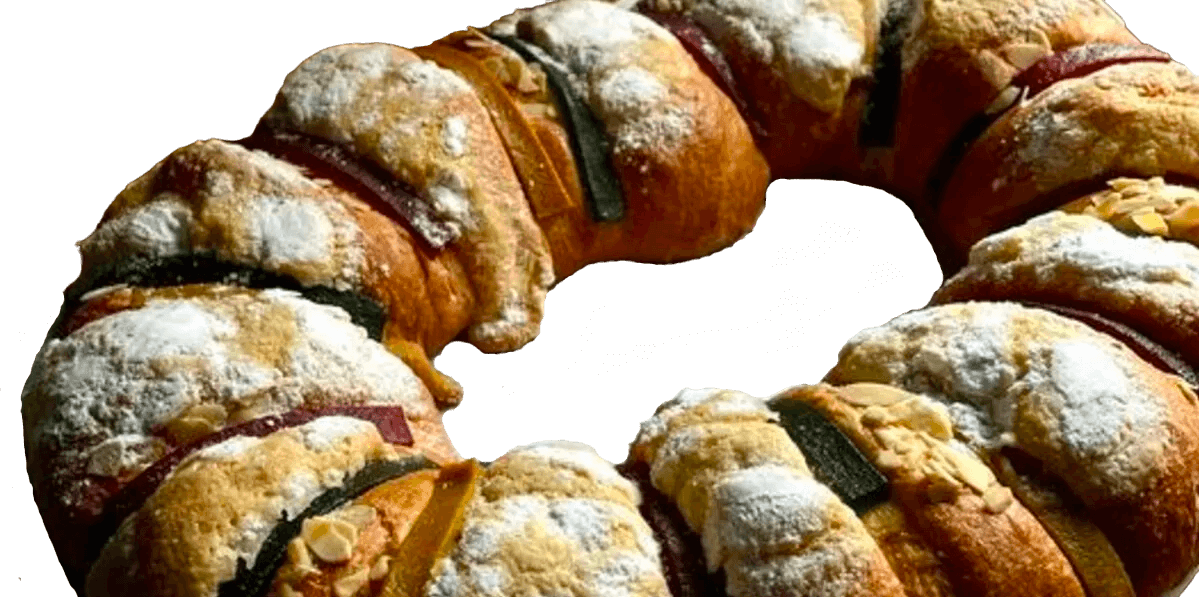 Some variations of the rosca de reyes in Mexico are:
Rosca de ponche: This is a rosca de reyes prepared with sweet bread dough and filled with punch, a typical hot Christmas drink made with fruit, spices and wine.
Fruit bagel: This bagel is made with sweet bread dough and filled with fresh fruits, such as apples, pears, grapes, etc.
Rosca de nuez: This is a rosca de reyes that is made with sweet bread dough and filled with walnuts and pastry cream.
Rosca de Cinnamon: This rosca is made with sweet bread dough and sprinkled with sugar and cinnamon before baking.
Rosca de plantain: This is a rosca de reyes that is made with sweet bread dough and filled with ripe bananas and caramel.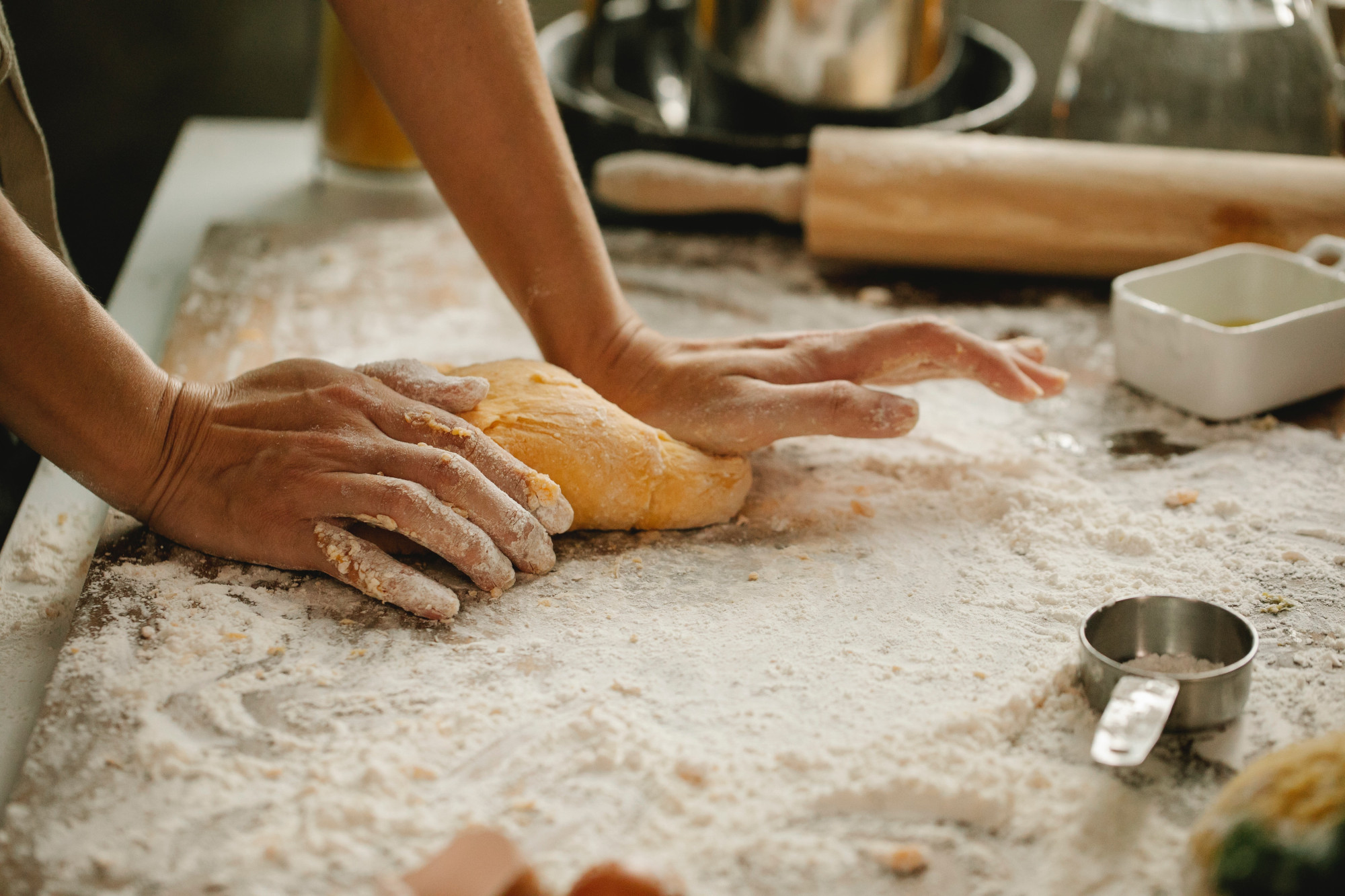 Tips to prepare the best rosca de reyes
uses a good recipe: The key to preparing a delicious rosca de reyes is to use a good recipe that guides you step by step in the preparation process. Be sure to follow all the recipe instructions to the letter to get a perfect result.
Use quality ingredients: To prepare a top-quality rosca de reyes, it is important to use high-quality ingredients. Use good quality flour, fresh eggs, brown sugar, and good quality candied fruits and raisins.
Add spices: To give your rosca de reyes more flavor, you can add a little spice, such as cinnamon, anise, nutmeg or lemon zest. This will give your bagel a unique and delicious touch.
Knead the dough carefully: It is important to knead the dough for the rosca de reyes carefully to prevent it from breaking or falling apart. Add the appropriate amount of water and knead until you get a smooth and smooth dough.
Let the bagel rise: After kneading the dough, let the bagel rise for a few minutes before baking it. This will help the bagel rise and be fluffy.
Bake at the right temperature: Make sure you bake the rosca de reyes at the right temperature to prevent it from burning or remaining raw on the inside. Use a thermometer to make sure the bagel is fully cooked.
Decorate with care: To give a special touch to your rosca de reyes, you can decorate it with candied fruits, icing sugar or icing. Make sure you do it carefully and use good quality ingredients so that the thread is beautiful and delicious.
A world tradition
In summary, the rosca de reyes is a delicious tradition that is celebrated in many countries around the world in commemoration of Three Kings Day. Although it is usually more common in Mexico and Latin America, it is also celebrated in European countries such as Spain, France, Italy and Portugal. Each country has its own version of sweet bread, with different names and ingredients, but they all share the custom of hiding a surprise inside.
In Mexico, there are many variations of the rosca de reyes, from the traditional to versions filled with punch, fruit or nuts. Whichever version you choose, the rosca de reyes is a delicious way to celebrate the arrival of the Three Kings and share with friends and family.